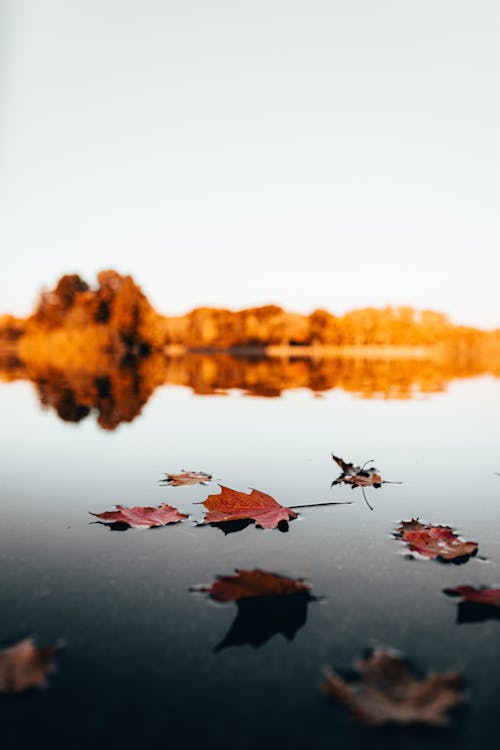 What if Thoreau decided to go to his strategic retreat at Walden Pond and create a personal vision statement.
A personal vision statement asks the most important question about you. A vision statement for a corporation would establish how the company views itself. A personal vision statement asks a similar question about how you see yourself. For thousands of years, men and women have been asking themselves what is the meaning of life. However, for a vision statement, you should ask yourself what it means to be truly alive.
So you have to ask yourself, how do you feel about your own life? If you read your own obituary, how would you feel or think about those really great spreadsheets or those pithy business plans? If you did a word search, it's unlikely that these items would come up in anyone's life description. Ever. Would you simply carry on and read about the more interesting person in the column beside you? If the answer is yes, then perhaps you should re-address your priorities.
So how does one create a personal vision statement? This does not necessarily have to relate to yourself, but could also relate to the environment around you. Martin Luther King did not have a vision for himself, he had a dream on how the world should be, and he worked towards that. However, most people would find it easier to deal with one's self as opposed to an entire society.
A personal vision statement should capture in a single sentence what you would want other people to think and say to others about you. Needless to say, everyone should want to become all that they possibly could be. The Army Strong brand does resonate along with be all that you can be. You could make this into a craft by suggesting vibrant colors and play around with different fonts!
You may be thinking about becoming a truly actualized individual, where all of your internal resources are fully put to the test. Jung conceptualized this as being individualized. Striving to be the best possible person in all aspects seems like an overly daunting task. But you do not have to force yourself to be the best possible person you can be by tomorrow. Take some time. Perhaps even the rest of your life, since the struggle is the most important thing. Or use the term "pursuit" if prefer.
You could strive to be the renaissance man or woman. Consider what the world would be like if we all strived to be like Leonardo. No, not that one. The other one. No one will ever be like Leonardo since that persona has already been done, and he was the best Leonardo that will ever happen, since there could only be one. Instead, be the best person you can be considering what you already have to work with and what else you could develop with the time allotted to you. Ask yourself, would Leonardo really be spending his time watching this rerun of a game show, or would he be doing something more constructive with his time, like creating the next level of mathematics.
If we look at the life of Leonardo we see that he was a painter, sculptor, architect, musician, engineer, inventor, and scientist. He likely epitomized the renaissance person. He easily bridged the two main planes of thought including science and art. Little has been written about any of his physical exploits. And nothing about his reality drama watching habits.
Creating 'the vision thing'[1] took me several years. Ok, several decades, and I'm still working on it. Trying to create a personal vision in simple, clear and effective ways can be tough. Taking years kind of tough. If no vision comes to mind, then some of the collected works of the great essayists might provide you enough background to pick a particular way to create one. This might even include some of the greater poets (most aspire to reading poetry but I admittedly haven't gotten the hang of it).
However, from a collected works perspective one of the greatest visionary writers would be Thoreau. By visionary, I suggest that the writer eloquently promotes an enthralling way of life clearly and simply. When Thoreau wrote that the mass of men lead lives of quiet desperation he suggested that they had no real goals or visions, just a continuous state of anxiety and drudgery. He wrote that living was so dear that he did not want to live anything that was not life. Although his time at Walden Pond was somewhat short, he only lived there for two years, he wrote a wealth of inspirational prose based on these experiences. He provides a classic explanation of his rationale.
Here Thoreau paints a tremendous vision of what life should be all about, living deliberately. As a true leader, he does not necessarily flesh this out in any detail as to what his really means. However, he has set out a noble objective and he has left his readers with enough flexibility to determine how they might achieve such an objective. We can look at a later passage to see that living deliberately could mean any number of things.
"I did not wish to live what was not life, living is so dear; nor did I wish to practice resignation unless it was quite necessary. I wanted to live deep and suck out all the marrow of life, to live so sturdily and Spartan-like as to put to rout all that was not life, to cut a broad swath and shave close, to drive life into a corner, and reduce it to its lowest terms, and, if it proved to be mean, why then to get the whole genuine meanness of it, and publish its meanness to the world; or if it were sublime, to know it by experience and be able to give a true account of it in my next excursion."
Here we see that life can run the full gamut of a life mean, solitary, brutish and short[2] to a type of ecstasy only achievable by being part of it. To him, nothing is more important than life itself and having all of the money or beauty in the world will not make up for a life wasted, or even shortened. He does provide certain guideposts to determine what living deliberately would require, and this would be to "simplify, simplify, simplify". It would be difficult to achieve one's goal if one is surrounded by reams of trivia. Other non-life things would have to be put to rout in order to get to the core of the matter. This also includes cutting close in order to carve away what gets in the way and defining life as a type of art. The essence of any great art would be to do away with anything that gets in the way of the thing itself that is being represented.
Perhaps the other attributes of leadership are not quite there, such as facilitating the change required to make such a change. Simplifying life in order to get at the art of life may be more difficult than most of us would like to acknowledge. This again does not suggest that taking time to get the kids to soccer interferes with your living deliberately, since interacting with your children on any level could be the sublime part that Thoreau mentions.
We can look to see if there are any particular ways you might use and free up some more of that precious, and most often limiting factor called time. The amount of time per day is already fixed, so we can only look at getting some more time available to set out other objectives you might want to accomplish. Do not expect time travel any time soon. Besides, if someone had already created it, you would think that they would have visited our time line already to try to find out what were we thinking when we did whatever it is that we did in the past.
Finally, you need the wherewithal to make available any resources that might be required to facilitate what you are setting out to accomplish. In a corporation, this might look like accessing the necessary training and people to accomplish a particular objective. Personally, this means something slightly different. Having the necessary resources could be as simple, or as complicated, as making the necessary time available to accomplish what you are setting out to do. This of course, can be really dependent upon your own personal situation. It can be hard to find the necessary time when you have to run the children to their hockey lessons across town, or if you are running double shifts just to put enough food on the table. Your time has already been set out to accomplish as much as you can in the time allotted. These various constraints will straighten themselves out in their own time lines, and this might not be the same as yours.
Our lives appear so busy that we find it necessary to carve time out for ourselves. But if time is a river, how do you carve water out of a flowing stream? Once you have removed the water from a river, it truly is no longer a river, just a cup of murky water. I believe you have to put yourself into the flow of the river instead and do the things that must be done to become human. Carving time becomes a travesty.
Thoreau suggests that the oversupply of resources might be what gets in the way of living a deliberate life. When he suggests that we should simplify our lives, we should be simplifying our purchasing at the same time. This runs counter to the majority of contemporary thinking that the objective of life would be to gather as many things as you can put your name on before you die. If acquiring stuff is not your sole objective, then it appears to be a major indicator that you ran your life well. A proud moment in any couple's life is when they finally get their first house. Considering the life span of a mortgage, Thoreau suggests that the couple did not get their house, but rather, the house got them.
When my mother passed away, my brother and I went through her one bedroom suite. With her moving from her place to independent living, she shed most of her belongings. She kept the things that evoked memories instead. A reminder from each place or beach she ever visited.
A Thoreau personal vision suits a slimmed down less stressful lifestyle which allows you to follow-up on the more important things in life. For me, the triskelion, my brand if you wish, really represents what I what to accomplish. Mind, body and spirit working towards a greater wholeness.
"I went to the woods because I wished to live deliberately… and not, when I came to die, discover I had not lived."
---
[1] Bush dismissed 'the vision thing' when someone suggested he should think of one for the country.
[2] Hobbes had earlier referred to man's early life as mean, solitary, brutish and short.